As my country's aging population continues to increase, the number of patients with chronic diseases and tumors continues to rise, and the demand for drugs continues to increase, China's pharmaceutical market ranks second in the world. In recent years, national policies have gradually guided the development of the pharmaceutical industry in a standardized and centralized direction, and encouraged the research and development of good drugs with high clinical value.
At present, Chinese medicine is ushering in the era of innovative drugs. The research and development of innovative drugs is mainly at the stage of imitation to the combination of imitation and innovation. Based on the current domestic clinical needs, the development of new drugs with better efficacy and safety on the basis of international new drug products is a relatively feasible innovation path and the mainstream direction of domestic innovative drug research and development. Currently,Chemical drugs are still the main source of innovative drugs, as well as the most commonly used, most common, largest, and important clinical treatment drugs, and they are also the current direction of drug development with the largest number of drugs.
Drugs have a long cycle from research and development, clinical trials to production, and involve many links. Therefore, pharmaceutical companies have higher requirements for the environment and infrastructure, and they also need the cooperation of upstream and downstream supply chains and supporting public services. As the main carrier of the biomedicine industry, the biomedical industry park can not only provide ready-made infrastructure for R&D, experimentation, production, office use and efficient public services, but also integrate and gather talents in different links of the industry chain, which can satisfy The diversified needs of enterprises make it the first choice for biopharmaceutical companies to choose a new investment site for the biomedical industry park with a relatively mature supply chain.
China Medical City is increasingly becoming the first choice for biopharmaceutical companies
The country's only mechanism for the establishment of high-tech zones by ministries and provinces. Jiangsu Province clearly supports Taizhou in carrying out pilot projects for the development of large-scale health industry clusters, building new vaccines and specific diagnostic reagents as a national emerging industry cluster. It is the China Medical City", clearly proposed to build the China Medical City with the whole city's efforts. Through a series of top-level designs in the country, Jiangsu Province and Taizhou City, the supporting facilities and ecological environment of Taizhou Pharmaceutical High-tech Zone (China Pharmaceutical City) are becoming more and more perfect, fostering innovative enterprise clusters, and creating a first-class ecology centered on pharmaceutical talents, technologies and products. platform.
By the end of 2020, China Medical City has gathered more than 1,200 medical and health companies, including 14 well-known multinational companies such as AstraZeneca, Nestlé, Boehringer Ingelheim, and Arabindo; more than 2,100 "international first-class, domestic leading" Pharmaceutical innovation results have been declared; more than 4,300 high-level talents at home and abroad have settled in innovation and entrepreneurship, and a biomedical industry base with the largest scale and the most complete industrial chain in China is beginning to show its glory.
There is not only a successful example of a person carrying a bag to start a business, but also a living example of a team's research and development, and there are also stories about the struggle of different groups such as overseas returnees, doctors, entrepreneurs, researchers, university graduates, who have taken root in Taizhou and achieved their dreams. Today's China Medical City is bursting with innovative vitality and surging motivation for entrepreneurship. It has successively introduced 11 academicians of the "Two Academy", 60 national high-end experts, and 134 provincial "double innovation talents". The concentration of high-level talents ranks nationally. The first phalanx of the Biomedical Park.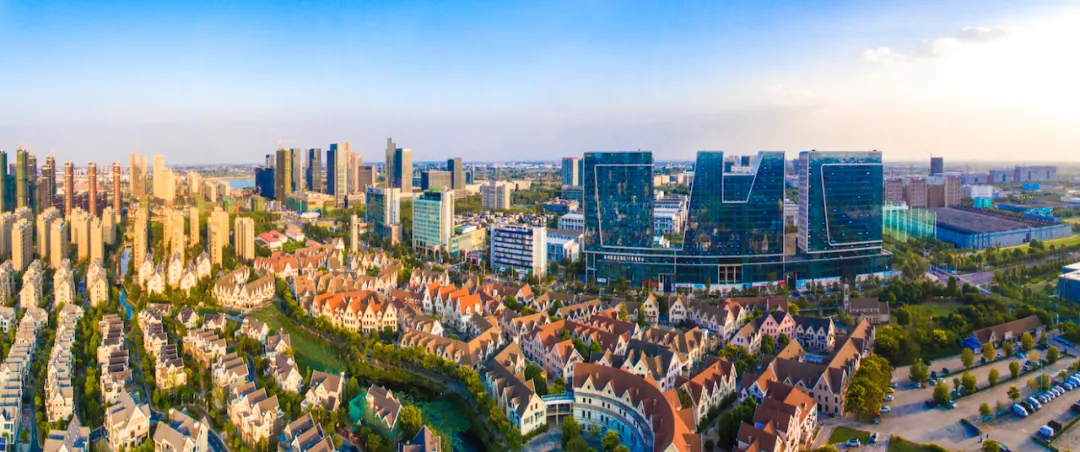 △Overlooking China Medical City
According to the reporter of Peptide TIMEDOO, after 13 years of development, China Medical City has gathered more than 50 chemical pharmaceutical companies, including many world-renowned companies and domestic pharmaceutical companies such as AstraZeneca, Anrovita Pharmaceuticals, Fudan Zhangjiang , Yahong Medicine, Jiangsu Anbisheng, etc. A total of 271 new drug varieties were declared, of which 41 were in category 1, and a total of 35 companies obtained production licenses. Among them, 44 production lines of 18 companies have been officially put into operation, and 19 GMP certificates have been approved. Realize the industrialization of innovative products in key areas such as cardiovascular disease, photodynamic drugs, and anti-tumor, and form a chemical drug innovation and industrialization system with new target anti-tumor research and development as the core.